This is our ultimate guide to creating profitable Facebook video ads.
If you're interested in:
Learning about the importance of video marketing
Creating impactful video creatives
The psychology behind video advertisements
Our best tips and tricks
This all-new guide is sure to get you on your feet and running.
Let's get started!
What are Facebook Video Ads
If you haven't noticed already, video content has been taking over Facebook the past couple of years.
Over 500 million people watch videos on Facebook every day. Furthermore, Facebook averages over 8 billion daily video views.
Video is now the king of content with the rise in popularity of Tik Tok, YouTube, and Facebook videos.
For this reason, it's important to learn how to create Facebook video ads as a dropshipper and marketer.
Facebook video ads are the exact same as any other ad. However, the main difference is that you showcase a video instead of a photo or carousal.
Taking advantage of Facebook's massive potential audience along with Facebook video ads can significantly boost your eCommerce business.
Historically, dropshippers were too lazy to create video ads. They also didn't believe video ads were effective.
Nowadays, it's completely changed.
It's almost mandatory for eCommerce marketers to test video ads in order to stay competitive.
We'll go over what aspects make up a good video ad and show you examples of great video ads later on in this guide.
But for now, let's talk more about why should you use Facebook video ads for your dropshipping business.
Why Should You Use Facebook Video Ads
There are dozens and dozens of reasons why Facebook video marketing is so powerful.
However, let's take a close look at some of the most important reasons.
Better Engagement Than Other Content
The main reason you should use Facebook video ads is because it's more engaging than other formats.
Facebook video posts have a 6.09% average engagement rate. Compared to the 4.42% average from image posts, this is a huge difference.
A higher engagement rate shows that people are mentioning the brand on Facebook, reacting with likes and comments, and sharing the content with others.
Videos allow consumers to feel more connected to the brand, which is vital for any new business.
In summary, higher engagement rates help your brand stand out and make people more likely to purchase your products.
Higher Conversion Rate Than Other Content
As a marketer, conversions (or sales) are the most relevant metric to prove the effectiveness of your ads.
Chantelle Stevenson from ClearPivot, a digital marketing agency, claims that video Facebook ads have a ~25% better conversion rate than image ads.
Based on our experience running video ads, we can safely say we experienced a higher conversion rate using them too.
However, this isn't always the case.
We still strongly recommend testing image ads along with video ads. It's important to see what your own audience responds well to.
One of the best dropshipping tips we can give you is to always split test whenever possible.
Higher Click-Through Rate Than Other Content
Click-through rate is the number of clicks your advertisement receives compared to how many views it gets.
For example, if 5 people clicked your ad and 100 total people saw it, the CTR would be 5%.
Click-through rate is an important metric when monitoring your ads. It shows how interested people are in your product, the quality of your ad, and if your target audience is optimal.
That being said, video ads generally have a higher click-through rate than images.
William Carrillo of Ledger Bennet, a digital marketing agency, claims that video ads consistently resulted in 2-3x higher click through rates than images.
A 2-3x higher CTR is extremely significant because it shows that more than double the people actually visited William's website due to his video ads.
We generally see around a 30-80% higher CTR on our video ads, but it will all vary on your niche and video.
As we said earlier, we highly recommend testing both images and videos to see what resonates best with your audience.
Powerful Content Format
Whether you like it or not, video is now dominating the online world and social media. Sure, memes and some images are still popular but think about how long people view images compared to videos.
People will scroll into an image, look at it for maybe half a second, and then move on. Furthermore, chances are they will completely forget about the image in less than 30 minutes.
However, when people scroll into a video and it grabs their attention, the user could potentially be watching the video for its entire length.
Also, they could then click into the page that posted the video and look at more of their content.
Videos have the ability to tell stories, relate to people, and help your brand build instant rapport with potential customers.
They are also more memorable and shareable.
How to Create Facebook Video Ads
There are two different ways to actually create the video for your ad.
You can either:
Create the videos yourself using video editing software
Hire a freelancer or agency to help create the video
We've used both methods in the past, but nowadays we personally outsource our video creation work to an agency. Since we are testing multiple products a week, it's optimal for us to have the video creation outsourced.
Option 1) Software
There are dozens of options when it comes to picking video editing software.
It all depends on your budget and level of experience.
Let's start with some free options.
Free Video Editing Software
When it comes to creating your video advertisements, you need to use a real video editing software. We know there are many ways you can edit a video online, using a low-quality editor.
However, using a low-quality browser editor will result in a low-quality advertisement. Furthermore, investing some time into learning video editing will pay itself off 10x in the future.
DaVinci Resolve – This is an all-in-one video editor that we can't believe is free. The learning curve may be slightly high because of all the features it has, but there are hundreds of video tutorials you can find online. If you're choosing to edit your own video ads with free software, start with DaVinci.
Kdenlive – This is an open-source video editor that is packed full of features as well. If you find that DaVinci doesn't work for you, Kdenlive is the next best option.
Paid Video Editing Software
Next, you can also look into purchasing a paid editing software if your budget is a bit higher.
Adobe Premiere Pro – If you can afford to pay the $20.99 monthly subscription, Adobe Premiere Pro is your best option. It's a professional-level editor that takes care of all your video editing needs.
Option 2) Hiring Outside Help
If you don't have the time or willingness to learn video editing, that's completely okay. One of our dropshipping automation tips is actually outsourcing video ad creation to a freelancer or agency.
There are a few ways to find a video editor:
Create a post on the Verum Ecom Facebook group asking about video ad creators. This is a great way of finding reputable video creation agencies that other dropshippers actually use.
Look for an editor on Upwork or Fiverr. If you're unfamiliar with these websites, this is where you hire freelancers. There are hundreds of different video editors you can find, however, make sure they have video advertisement experience.
Search on Google for "Ecommerce video ads" and you'll find a variety of different agencies.
When hiring outside help for video marketing, it's always important to see some examples of their previous work. Furthermore, they should have a good understanding of what a video advertisement should look like.
Facebook Video Ad Creation Guidelines
Now, it's time to discuss everything you should consider adding while creating your video.
First, take a look at the video creative ad strategy portion of our YouTube course.
1) Using Copyright Free Content
Now, you may be wondering where exactly you can get the clips you need for the video ad. It's very important to avoid copyrighted clips as you can get in trouble later on.
So, there's a few places to get the clips from.
Film Them Yourself
As you saw in our YouTube video, you can shoot a video clip yourself. Hopefully you have the product on-hand and are able to do so. The winning video ad we displayed on our YouTube video was shot from a standard camera phone.
Your video ads don't need to be extremely professional. Amateur filmed videos can potentially perform better than professionally shot videos because they are more natural and relatable for viewers.
Use Clips From Aliexpress
If you're selling dropshipping products from Aliexpress, the supplier will sometimes have a video displaying the product. If you confirm with the supplier that you are allowed to use the video, you can feel free to download it and use it inside your ad.
Here's an example of what an Aliexpress product video looks like.
Look On Fiverr For Product Models
Fiverr is a great resource for finding product models. Simply search "Product model" and find one that suits your needs. You will need to ship them the product and give them some guidelines on what you want them to film.
Use An Ecommerce Video Ad Agency
Lastly, you can use an video ad agency. Video ad agencies are amazing if you can afford to use them. You send them the product and they will film, edit, and create your entire video ad.
Search on google for "eCommerce video ads" or make a post on our Facebook group explaining how you're looking for one.
2) Vertical Aspect Ratio
Most Facebook users watch videos on their mobile devices which is why your video ad should be made vertically. A vertical aspect ratio takes up the most space on a mobile device and offers the best viewing experience.
Furthermore, vertical video gets the highest engagement and lowest CPC on Facebook.
For this reason, we recommend using a 4:5 vertical aspect ratio because it is optimal for mobile viewing.
3) Length of Time
We've tested a variety of different video lengths, and we've found the sweet spot to be between 30-50 seconds.
If the video is shorter than 30 seconds you won't have enough time to fully explain the benefits of your product.
Also, if the video is over 50 seconds, the user will most likely get bored and leave the video.
An engaging video that last around 40 seconds is the perfect length for a video ad.
Here's an example sequence you should follow for your videos:
Intro – Address a problem (3-5 seconds)
Present a solution – Introduce your product (3-5 seconds)
Show how the product works – Product demonstration (3-5 seconds)
Go over all product benefits – Appeal to the viewer's emotions (5-10 seconds)
Customer testimonial – Show a happy customer and his quote in a caption (3-5 seconds)
Call to action – "Get Yours Today" (2-4 seconds)
You can fit a lot of events into just a short video clip. That's the power of video marketing. You can utilize quick transitions, cuts, and captions to your advantage.
4) Attention Grabbing
The first 3-5 seconds of your video advertisement are the most important. Based on our sequence before, you want to address a potential problem the viewer may have.
Think about it like this.
Most people on the planet do indeed have problems and would probably want to solve them if given the chance to.
If you were to instantly address a problem the viewer has, chances are they will continue watching the video to see how to fix that problem.
You should think of your products as problem solvers.
Even if your product is just a T-Shirt and doesn't have any direct utility. You could still frame the problem as the viewer having a lack of comfortable good-fitting T-Shirts.
Create 3 Different Intros
Since getting the viewers' attention is so important, we suggest making 3 different intros for your video ads. This means that you will have 3 different videos to test. You can keep the rest of the video after the intro the same, but having 3 different intros allows you to test different creatives.
This is an extremely important step of your Facebook video campaign, so be sure to have 3 different creatives for every product.
5) Captions
It's vital to include captions in every video advertisement you create. You should write the captions as if the user doesn't have sound turned on. This means you have to be extremely informative with every word you write on the screen.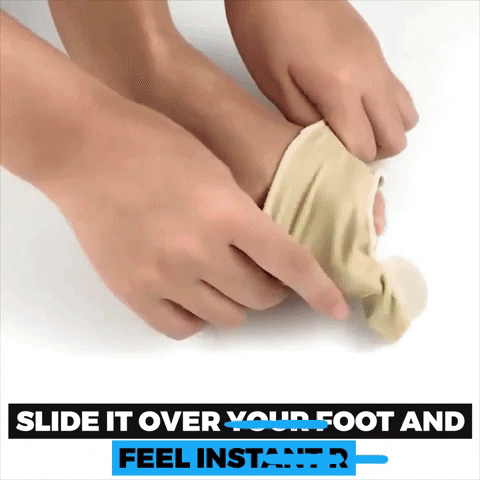 Facebook users generally have auto-play with the sound off, so you want to get your message across with visuals only.
However, you must also make sure the audio is high quality because there are viewers who will turn the sound on. We recommend using a copyright-free background track that matches the mood of the video.
6) Use Emotion to Capture You Audience
Along with a great attention-getter, the best video ads understand the human emotion and use it to their advantage.
Here are some examples of emotions you want to convey in your Facebook video ads.
Anticipation
A great example of anticipation is an unboxing video. Unboxing videos are widely popular because you get to see the range of emotions the unboxer goes through when opening their new product.
We recommend filming a friend or family member unboxing the product you're selling. You can then edit and use that video for your own advertisements.
Empathy
Empathy is the ability to understand and share the feelings of another person. You can convey empathy in your video ads by showing what it truly feels like to use your product.
This can come in the form of a video testimonial, where a happy customer's problem was solved because of the product. Also, you can film somebody using the product to it's full potential.
For example, let's say you were selling fitness apparel. Showing somebody going through a hard workout and barely keeping up is a great way to show empathy in your video ad.
Humor
Humor is the fastest way to build a connection with your audience. It's memorable, creative, and conveys a friendly message.
If you can make the viewer laugh, it's very possible to convince them to purchase a product.
However, working humor into a product advertisement is more difficult than the other emotions. You'll have to be extremely creative and clever.
Inspiration
Inspirational video ads show the viewer that self-improvement is possible. These types of video ads build extremely strong rapport with the customer because of how relatable they are. Regardless of what the viewer believes in, the majority of people want to improve themselves whenever possible.
This is why creating an inspirational video with your product as the catalyst is so powerful.
Publishing Your Video Ad
We go over our entire Facebook ads strategy in another article. But we'll also give you a brief guideline of what to do when publishing your video.
Go into your ads manager and click to edit your ad.
Now, upload your video.
Here's an example of the headline and text we used for one of our winning video ads.
You want to highlight the product features and use words that sell your product.
I Published My Video Ad, Now What?
Since you hopefully made 3 different videos, you want to look for the video ad with the best performance.
Check the results of the ads after running them for 2 days, and look for the video with the highest 'average watch time' and lowest 'cost per click'.
If all of your creatives are performing poorly after 2 days, we suggest starting over with brand new creatives.
In case that your new creatives are also performing poorly, this could mean that you actually have a bad product.
Lookalike Audiences
If your video advertisements are stable and performing well, we suggest making lookalike audiences.
However, you will need around 50,000 or more total video views before creating your custom audience. This ensures you will have enough high-quality data for your lookalike audience.
When creating your lookalike audiences, make a 75% video views custom audience. Then make 0-10% (10 total) lookalike audiences with the VV custom audience.
Closing Thoughts on Facebook Video Ads
Social media video marketing is here to stay, and it's well worth your time to learn how to do it.
Whether you're a beginner or experienced dropshipper, video ads can only help your business improve.
Yes, we understand that creating video ads is much more difficult than image ads.
But, you can potentially receive:
better conversion rates
higher click through rates
more engagement
Furthermore, you can utilize all the data you collected with your videos and make lookalike audiences.